"Appellate Division" (mini Subway Gesture)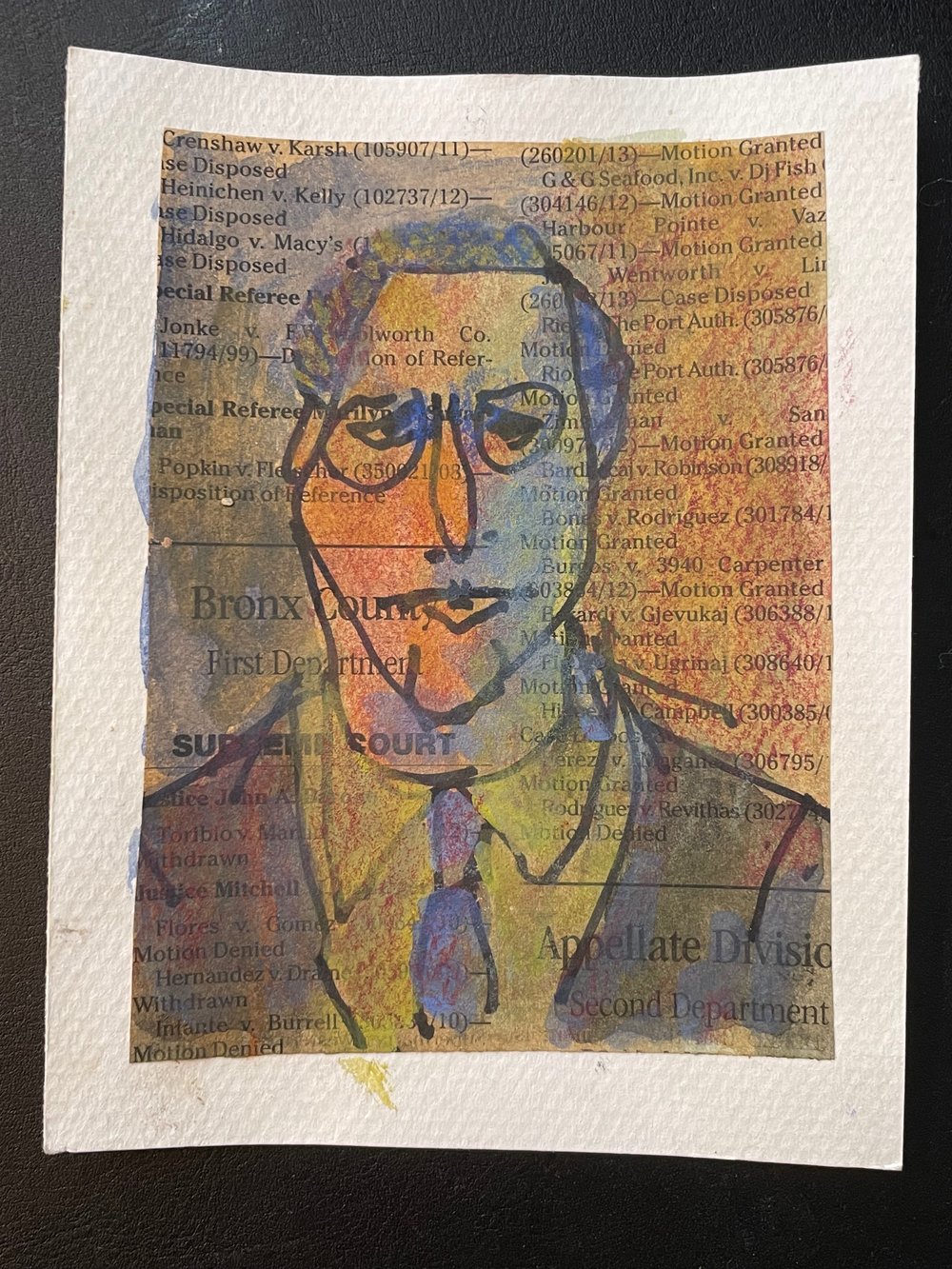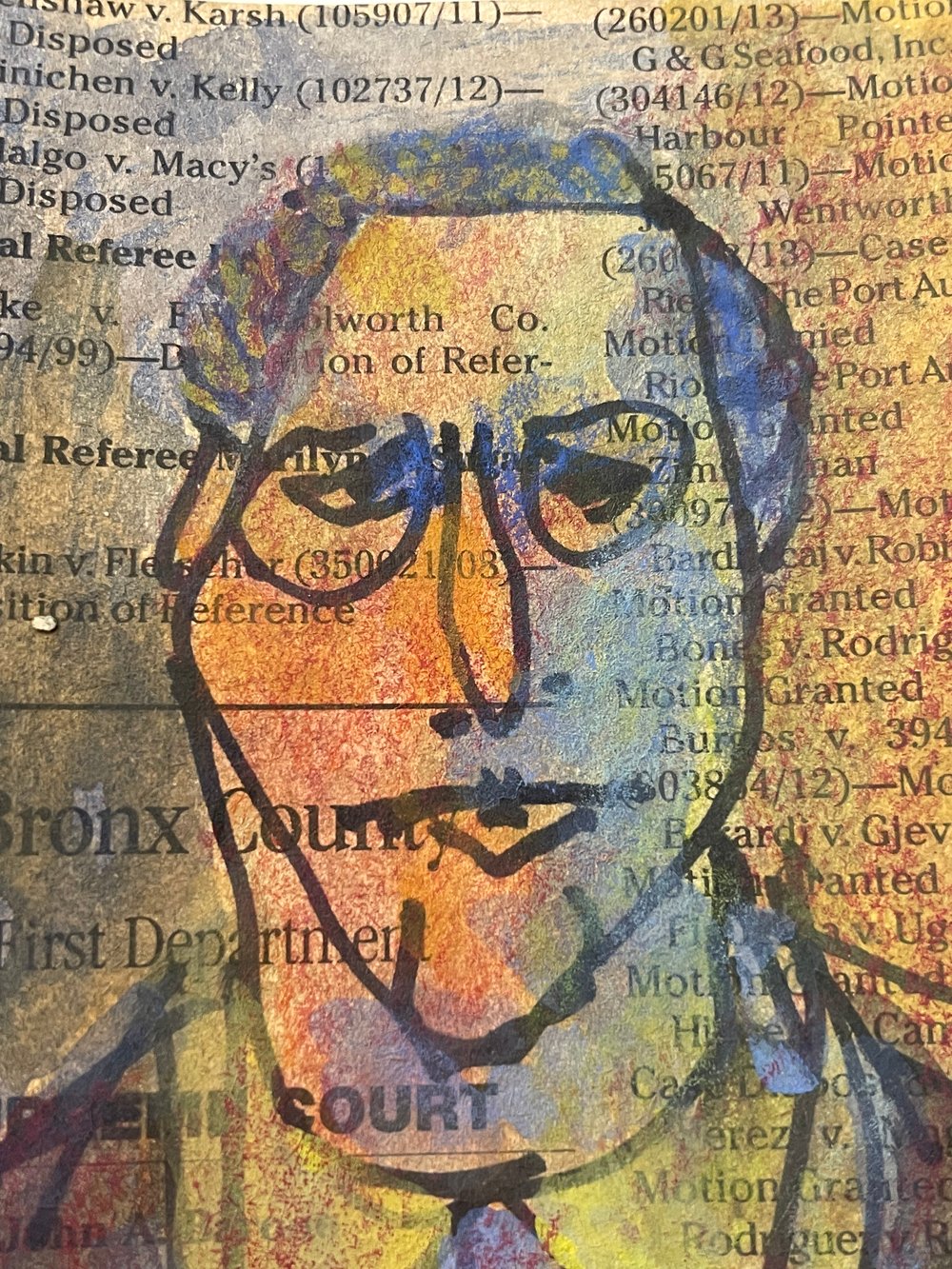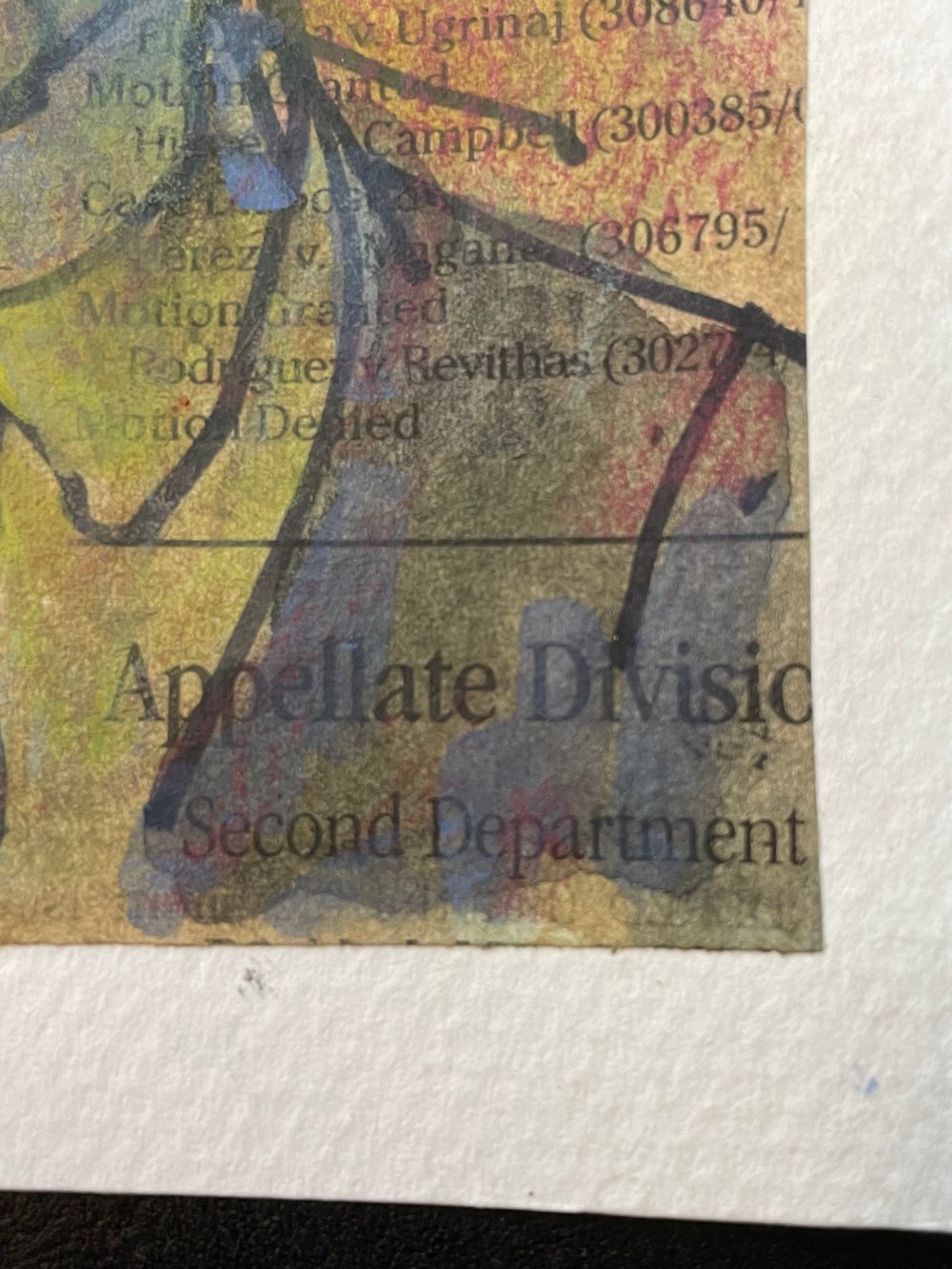 "Appellate Division" measures 4 5/8" x 3 7/16 mounted on 5 1/2" x 4 1/2" bond paper. Unsigned, unframed, stamped.
An original watercolor Hank Virgona mini-gesture subway work painted on a page of the NY Law Journal. This is an attorney who was on his way to the NYC courthouse in lower Manhattan, at the Chambers Street stop on the J-Train. Virgona captured this man as he was staring into space, thinking about his strategies for the day ahead of him.